Elena Shirshova
November 27, 2023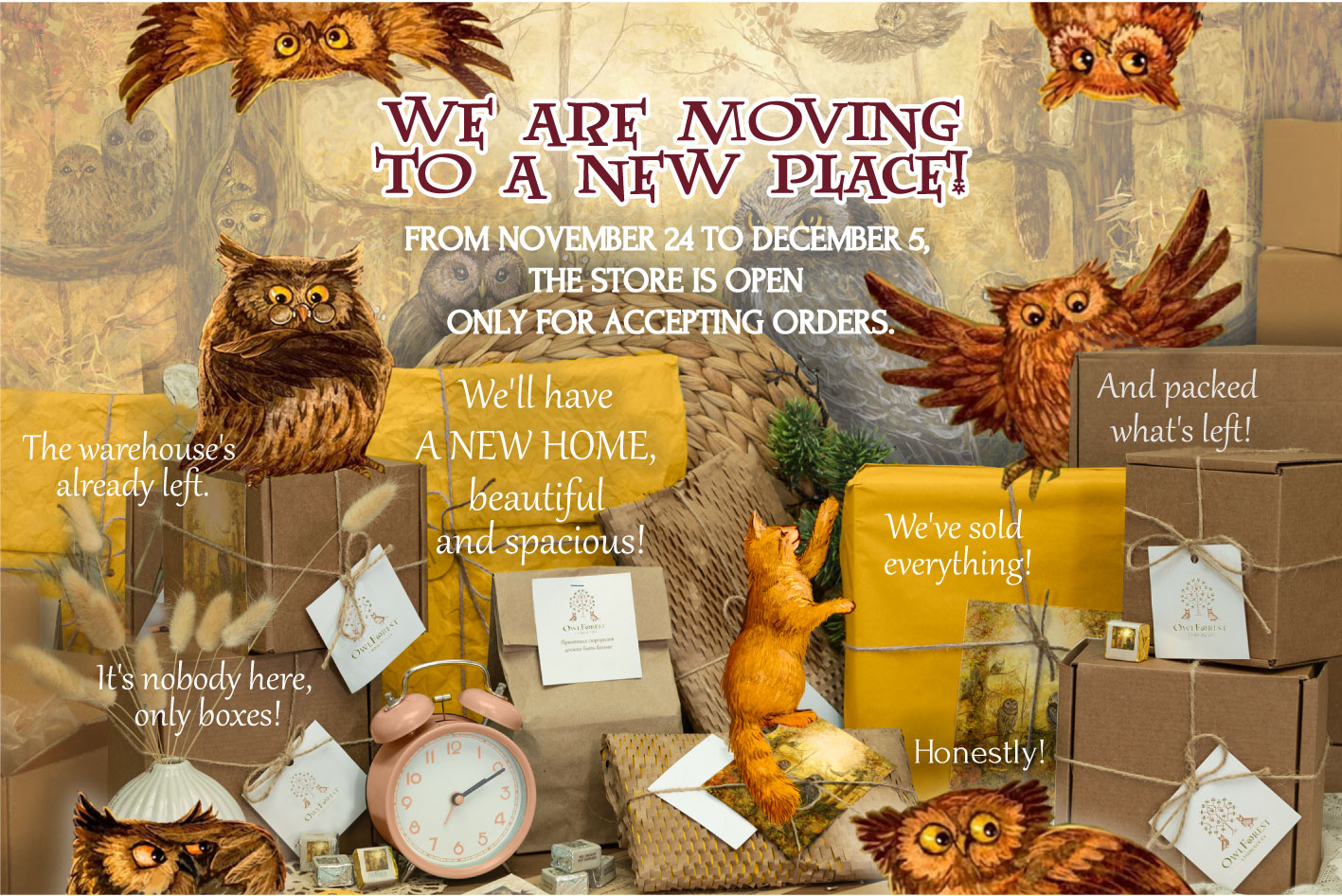 The Great Owl Migration is in full swing. The racks are being dismantled, the boxes are multiplying, the finished works are being packed carefully. Читать далее →
The disheveled owls scurry through the nooks and crannies of our old hollowed-out log and find all sorts of forgotten and unaccounted for things. It is possible that at the end of the year we will surprise you with a couple of them.
In the meantime, we continue to pack and ship your orders. We work in two shifts. Three shipments of needlework happiness have already left to their owners. We hope to have the remaining orders fully processed by November 28th in order to leave on Tuesday. It turned out that you love us a little more than we've expected.
From today, the store operates only for accepting orders, autonomously, that is, without the participation of owls and people. No one calls anyone, no one answers letters or messages (until we get our new work places and the Internet).
We plan to start working as usual after December 5th.